Fun activities in the Pyrenees
Do you want to share good times with your children?
Don't worry, near the camping Baretous you will find a diversity of playgrounds of all ages and you will bring back sublime memories of those past moments. We have at your disposal a selection of fun activities to do in the surrounding area.
In Aramits, in front of the Pyrenean mountain range, Aventure Parc gathers many games in the trees, several accrobranche courses, paintball, enough to spend good moments in the middle of nature in group or family.
Aqua Béarn is an aquatic center on a 5 hectare wooded park near Oloron-Sainte-Marie. It is a paradise for swimmers, young and old will be able to have fun there in complete safety: wave pool, slides, rivers of buoys… what happiness!
The château des Énigmes, located in Laàs, is an amusement park in which the "little Musketeers" will have to find clues, while having fun, along this fairy-tale route full of pitfalls. So be ready to go for it!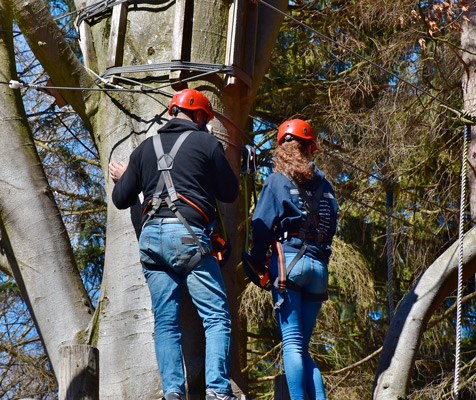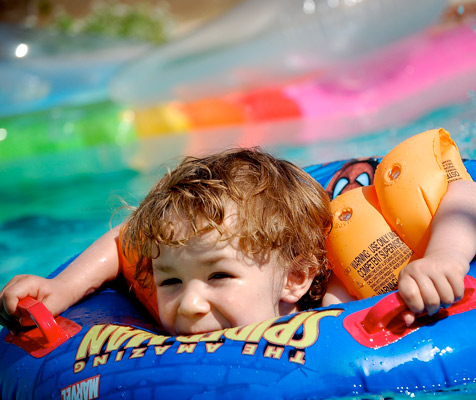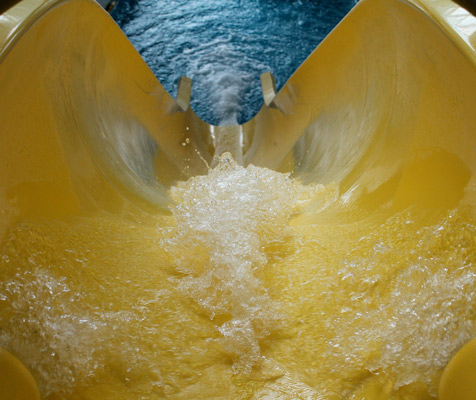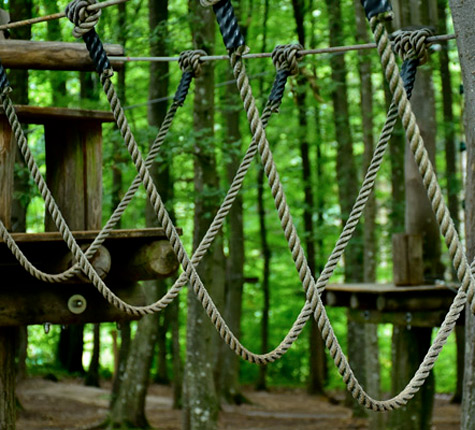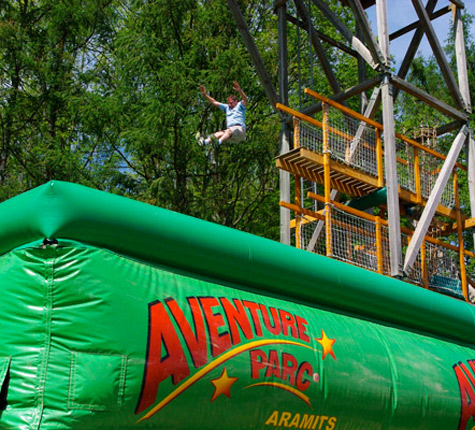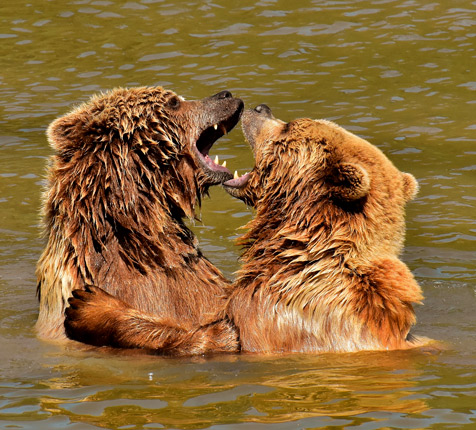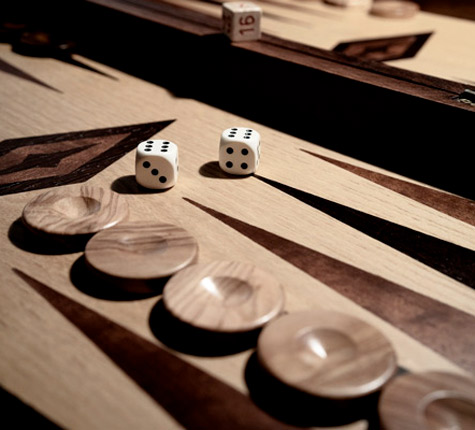 Who hasn't dreamt of a day of treasure hunting, Terra Aventura. The idea is simple, it's a matter of combining the useful with the pleasant, you hike while you cultivate yourself and look for clues that will allow you to advance along a defined route. The goal is to take as little time as possible and to answer all the riddles in a play area discovering the cultural and heritage aspects. Close to the campsite, you can discover in particular the routes of La Pierre Saint-Martin, Navarrenx and Sauveterre-de-Béarn. And many other routes exist in the region.
In the Aspe valley, in Borce, you will find the Parc'Ours. In this very natural environment, you will discover the ecosystem and the way of life of the bears of the Pyrenees. The members of this association make the visitors aware, in a playful way, of the environmental problems, as well as the protection of the fauna and flora.
It is a sensory journey in the heart of Béarn in which you engage yourself. Ludopia, a place of discovery and wooden games will awaken your senses and delight children of all ages. You will be able to wander around the park and go to the different modules according to your desires.
Discover all the events and activities